'La Robelle' made quite an impression at Sydney boat show, winning over boaties looking for versatility and bespoke luxury.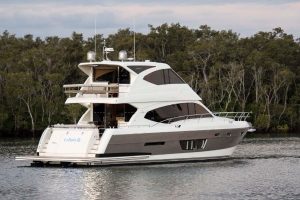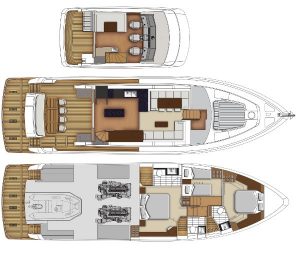 It seems our 6000 Flybridge continues to wow the market with the latest member of the family, "La Robelle" drawing attention and accolades for her fully-customised craftmanship as well as her large-volume tender garage (an uncommon treat for Flybridge fans).
The option of a Beach Club in the space across our 6000 series also drew an overwhelmingly positive reaction, and many people were simply astounded by the generous proportions of this area of the click over here.
Whether it's a luxury waterline Beach Club with wet bar refrigeration and a full bathroom and shower, or a tender garage for easy out-of-the-way stowage for a 3.6m tender, our 6000 Flybridge certainly delivers maximum amenity, whatever your boating lifestyle.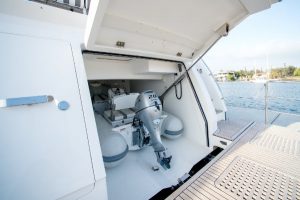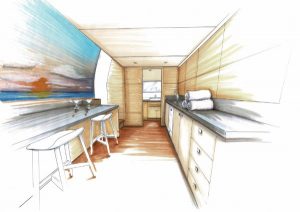 La Robelle, like all Whitehaven 6000 Series vessels, is characterised by superb hand-finished craftsmanship throughout. From the smallest details of the custom joinery and interior colour selections to the layout of spaces which includes switch-glass in the Master ensuite allowing for the incredible optimisation of space in the three bedroom-three bathroom layout.
If you didn't manage to get to SIBS but would like additional information or the opportunity to inspect one of our 6000 Flybridge vessels privately, please contact us.
Read more about La Robelle here.