Sydney Boat Show put on the sunny weather, Maritimo put on the boats, 12 of them in fact.
The stunning the new look Maritimo range included
Cruising Motoryachts M48, M53, M60 & the Flagship M73
Offshore Convertibles 440, 470 and the 550
Aegean A55 Enclosed (New Release)
Sports Cabriolet C53(New Release), C55
Mustang 32SC (New Release), 50SC (New Release)
With summer fast approaching there were a lot of buyers out and about. Maritimo had a number of boats sold by Saturday, with more to being followed up.
Maritimo's new interior designer Stewart Design rolled out the new décor across the whole range from taps, blinds, carpets, floors and leathers. The new finishes need to be seen to be experienced, immerse yourself into chocolates, warm creams, and brilliant textures. The Maritimo range has been catapulted past all of its rivals into the ultimate of ocean going luxury package see this here.
No other boats came close to Maritimo in design, form, functionality and price, "wrap it to go…" you will not be disappointed.
Finally big thanks to the dedicated team at Maritimo and the State Maritimo Dealers who without there efforts none of this show would have been possible.
Some of the boats will be on further display at various dealers around the country, call now to arrange immediate inspection.
Sydney International Boat Show 2011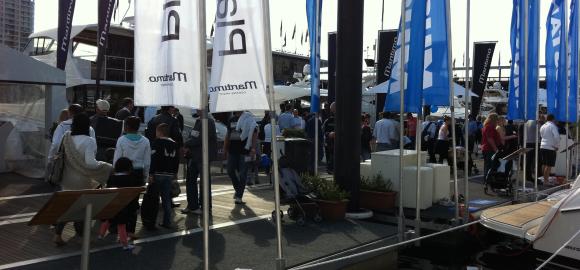 Sydney International Boat Show 2011 – Maritimo & Mustang Stand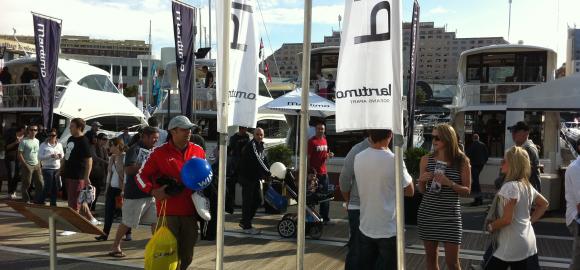 Sydney International Boat Show 2011 – Maritimo Stand
Sydney International Boat Show 2011 – Maritimo Stand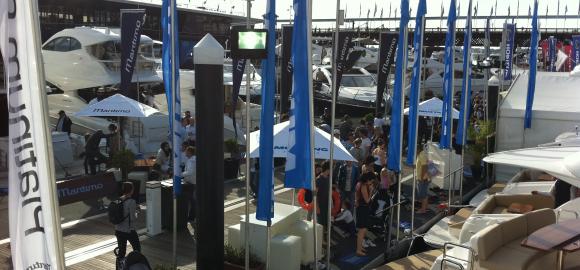 Sydney International Boat Show 2011 – Maritimo & Mustang Stand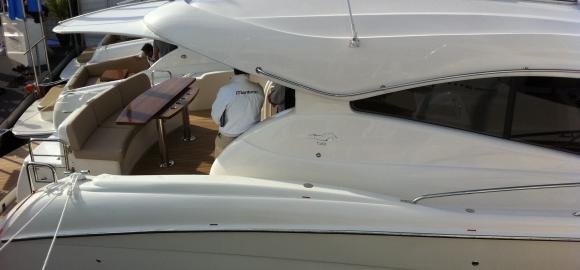 Sydney International Boat Show 2011 – Mustang 50 [NEW RELEASE]